CHILDREN'S ELECTIONS 2021 CANDIDATES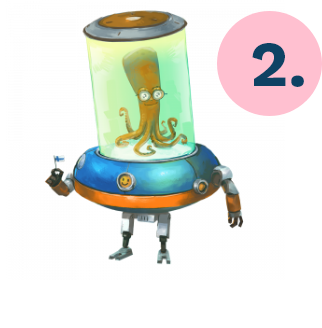 Otto Octopus
Otto Octopus is a gentle and friendly sea creature who feels cosy in his own bubble. Otto swims to keep fit, and thanks to his numerous tentacles, he's quite a champion! Otto is all for swimming pools and wishes to see more slides, whirlpools and bouncy surroundings there. And safe lockers in dressing rooms to put his glasses in.
"Water keeps one's mind sharp and tentacles sturdy!"
© Juha Harju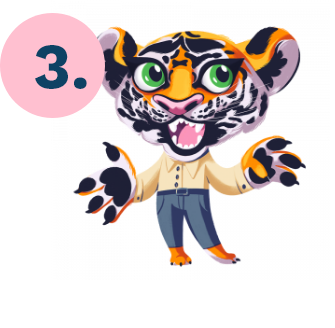 Stripy Stuart
Stripy Stuart is a neat and pleasant tiger who is at ease in every crowd. He wants to get a bunch of friends together to spend time, visit each other and eat cake — when it's time for that again. Stuart is a fair and fearless friend, and loads of fun.
"Will you play with me?"
© Anni-Julia Tuomisto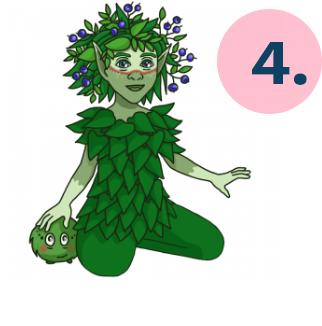 Hazel Thicket
Hazel Thicket loves nature and animals above all else. Hazel can understand the whispering of trees and lapping of waves, although she usually talks in the language of people and thicket folk. Hazel runs races with rabbits and climbs trees with squirrels.
"I want to plant a thousand different trees in my home forest for everyone to enjoy."
© Saara Tuomela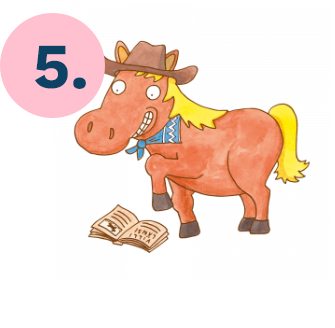 Harvey the Horse
Harvey the Horse gorges on books more than he eats hay. He wants to learn everything about anything and is a regular sight in libraries. Harvey feeds his head with facts and stories, and traveller's guides are right up his alley. After all, it's nice to get a glimpse of the big world from the comfort of your own stable. But wouldn't it be awesome to  gallop into adventure in the Wild West!
"Neigh, reading is fun!"
© Anna Tiitola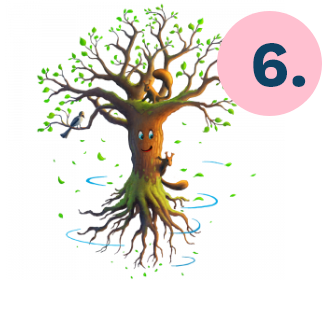 Mister Twister
Mister Twister loves whirling and letting kids climb his branches. He's firmly rooted in the playgrounds of cities and villages, where it's nice to watch all the kids cheerfully bustling around. Mister Twister willingly gives a quick push to the swaying swings and cheers on the young acrobats on the climbing frame.
"Parks should be places for fun and action."
© Ari Vannas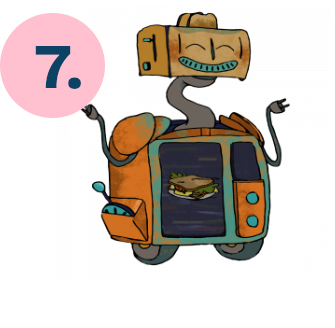 Munchy the Robot
Munchy could eat sandwiches endlessly — for breakfast, lunch and snack, not to mention dinner! She's a specialist in all kinds of food, churning out recipes on all possible and improbable combinations of sandwich fillings. Munchy knows creative ways to use veggies and dreams of school meals where one gets to try out something new every day.
"I wish it were Monday again and a new weekly menu!"
©  Helmi Hakuri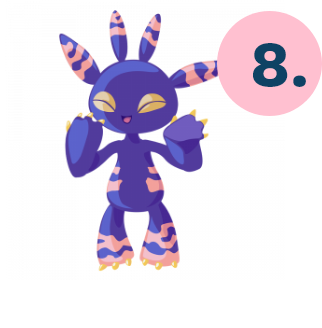 NiNi
NiNi is a safety watcher who looks after kids and calculates the least dangerous routes to school, home, friends and hobbies. NiNi has her own ways of making sure the lights are green and reminding kids to use reflectors and respect the traffic rules. As an alien she can turn into a stop sign or a zebra crossing.
"Always be alert near roads!"
© Irina Raski